Ecommerce Payment methods that help boost sales.
1. Klarna + WooCommerce.
Up your conversion rate by 30% with Klarna in your checkout.
Klarna is a great addition for eCommerce stores that like to provide additional payment options to their customers.
After going through the Klarna sign up process and your account is ready, you can pick up the Klarna Checkout and Klarna Payments integrations from WooCommerce.
4 Installments/4 interest-free payments.
Give shoppers the freedom to spread the cost interest-free over time. You get paid immediately and shoppers get a flexible plan.
Pay in 30 days/Offer an extra 30 days to pay.
Let your customers try before they buy by offering an extra 30 days to complete their payment. No fees.
Financing/Offer up to 24 months to pay.
Give your customers the flexible option to buy now and spread the cost with monthly payments.
Complement your checkout with a Klarna hosted widget located in your existing checkout which offers payment options for customers with a smooth user experience.
The Klarna payments widget enables the preferred and optimal payment options to be shown, and if we see that a customer is not eligible for a particular offering, they aren't shown it at all. This tailoring of the offering, not just to consumers but also to products, has a positive effect on the average order value.
Offering shoppers unique payment options boosts purchasing power and creates a valuable, intuitive experience driving higher spends, increasing loyalty and tangible ROI.
2. Afterpay + WooCommerce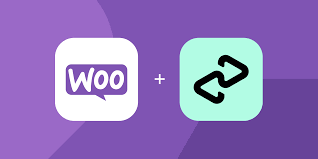 Increasing cart conversion just got easier.
More business for you, less hassle for your customers. Everybody wins with a simplified checkout powered by Afterpay & WooCommerce. The best part? With Afterpay, customers can buy now & pay over six weeks.
Customers want Afterpay and they shop +50% more frequently than those who do not.

Increase Order Value, shoppers who use Afterpay spend +40% more than those who do not.
Interested in talking about adding Klarna of Afterpay to your eCommerce store, just drop us a line!