WooCommerce Payment Gateways for WordPress
Are you looking for the best WooCommerce payment gateways for your online store?
Choosing the right WooCommerce gateway for payments is a very important decision. It will have long term effects on the success and sustainability of your online business.
In this article, we will compare the top WooCommerce payment gateways for WordPress, so you can choose the right option for your business.
How to Choose The Best WooCommerce Payment Gateway
If you have just started your WooCommerce store, then you will be faced with the decision to select and set up a payment gateway.
Payment gateways are third-party service providers that enable you to accept online payments on your eCommerce store.
However, not all of them have the same polices, processing rates, and features. Choosing an unsuitable payment gateway will increase your costs and hurt your business long-term.
Following are a few important aspects you should consider when choosing your WooCommerce payment gateway.
1. Transaction Fees
Most WooCommerce payment gateways charge a fee for each transaction that takes place on your store. This fee can be vary based on your business location, customers' card type, the payment gateway you choose, etc..
You can try to remedy this by passing the burden to your customers. However, this also means you will have to increase product prices, and your customers may find the same products elsewhere at lower costs.
Alternatively, you can compare transaction fees with other providers and try to find the right balance between transaction fees and other features.
2. Other Charges
Apart from the transaction fees, some WooCommerce payment service providers may also charge you additional fees. This could be set up fees, account maintenance fees, or charges for bank withdrawals.
These charges can be a nuisance particularly for businesses that are just starting out.
3. Recurring Payments
Many businesses sell subscription-based products, like membership plans, or an online course. In that case, you may also want to look for recurring payments feature.
Some payment gateways require customers to manually complete each transaction and don't support recurring payments. Make sure you check for this option if your business requires automatic renewals.
4. Availability in Your Target Region
Next, you need to make sure that the payment service you choose is available in your country and in your customers' country.
For instance, if most of your customers are based in Europe, then you may want to look for a payment service that is widely available and popular in that region.
You'll find this information on each payment gateway's website under 'Supported Countries'. If you cannot find this information, then email them to be certain.
These are just the most important items to look for. You may also want to see other features that your business may need. For instance, easy refunds, extra security, verification, and regulatory compliance based on your region.
That being said, now let's take a look at some of the best WooCommerce payment gateways for WordPress, and see how they stack up on these requirements.
Top WooCommerce Payment Gateways for WordPress
WooCommerce supports a ton of payment gateways through extensions. These extensions are WooCommerce plugins that integrate those payment services into your WooCommerce checkout process.
The following are the most popular WooCommerce payment gateways trusted by thousands of businesses around the world.
1. Stripe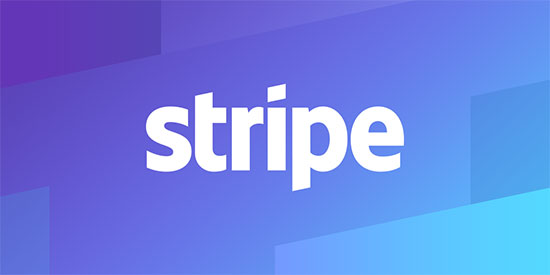 Stripe is the most popular payment gateway to accept credit card payments on your website. WooCommerce comes with built-in support to select Stripe as your payment gateway.
It supports all top credit and debit cards. Your customers can also pay using Apple Pay, Google Pay, and Alipay.
Stripe is available in 40+ countries and supports 135+ currencies. There are no setup or annual fees for Stripe, but they do charge 2.9% + 30¢ per transaction.
It also offers a better checkout experience. Your customers stay on your website during checkout, and it works smoothly on mobile as well as desktop.
Stripe supports recurring payments and can be used with any subscription or WordPress membership plugin.
Note: If you're just looking to create a simple payment form for donations or online orders without the headache of managing a full eCommerce system, then look at WPForms which offers Stripe forms for WordPress.
2. Paypal Standard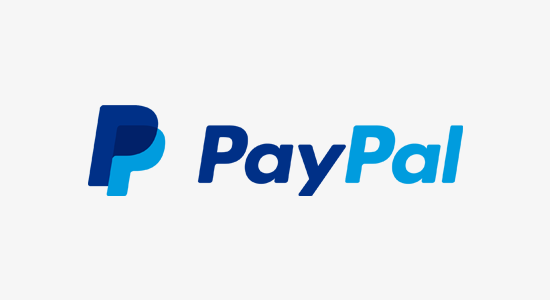 PayPal is one of the most popular payment services available for eCommerce stores. WooCommerce comes with built-in support for using PayPal on your online store.
As one of the pioneers in the payment industry, PayPal offers a variety of services suitable for personal, business, and eCommerce.
It is available in dozens of countries, but there are different restrictions on some countries. Make sure that it is supported in your country as well as your target customers.
The Standard PayPal extension for WooCommerce requires a PayPal business account. It does not offer an on-site checkout experience which means your customers will be redirected to PayPal website to complete the purchase.
PayPal charges are based on your account type, and the number/volume of sales you make. This makes a significant impact on your business, and you would want to review them beforehand.
Note: If all you need is a PayPal payment form for your business, then check out WPForms. It allows you to easily accept payments and donations via PayPal.
3. WooCommerce PayPal Pro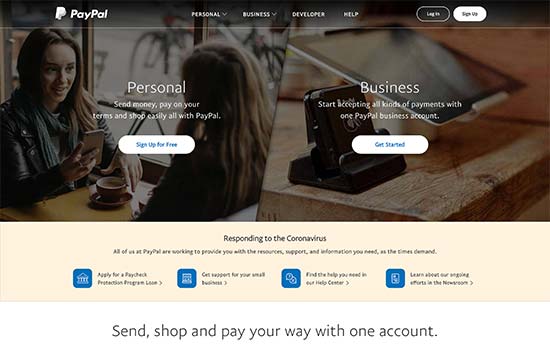 PayPal Pro for WooCommerce is a paid extension developed by the folks behind WooCommerce. It enables you to use PayPal with a better checkout experience allowing customers to complete the purchase without leaving your website.
It is available in UK, US, and Canada, but you'll need a PayPal merchant account to use it. If your business is based in Australia, then you can use it with a PayPal Pro Payflow account.
It does not support recurring payments, which means it will not work for a membership website selling subscription-based products.
PayPal pro requires a monthly payment and transaction fees vary depending on the country. This makes it more expensive for a new business.
4. Square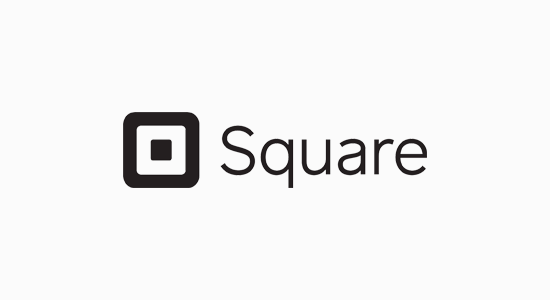 Square is another excellent payment gateway for WooCommerce stores. Particularly, for stores with physical locations, delivery, and other selling options.
Square is available in the U.S., Canada, Australia, Japan, and the UK. The transaction fee varies for each country, but it offers a fixed transaction rate.
The WooCommerce Square Extension syncs product between your website and your Square account. You can also add products to your Square account, and they will be added to your WooCommerce store.
Additionally, it supports recurring payments when used alongside the WooCommerce Subscriptions extension.
5. Authorize.net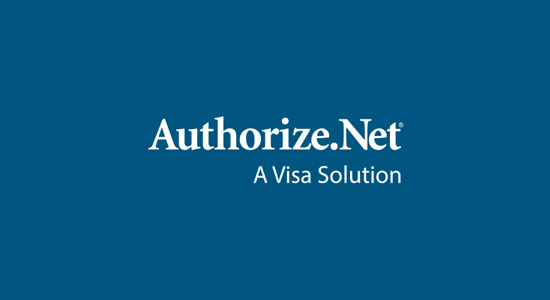 Authorize.Net is a popular payment gateway used by thousands of businesses. It is available for merchants located in United States, Canada, United Kingdom, Europe or Australia,
Authorize.Net for WooCommerce extension provides a seamless checkout process to your customers using credit cards. Customers don't leave your website while transaction is securely processed in the background on Authorize.Net servers.
The extension also supports recurring payments for WooCommerce Subscriptions. It is user friendly and allows users to save their payment method and reuse it.
6. WooCommerce Payments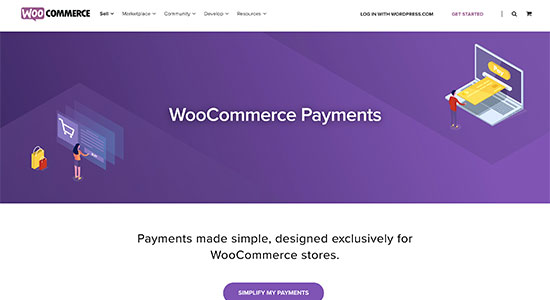 WooCommerce Payments is a payment solution provided by the folks behind WooCommerce. It offers a better checkout experience and a deeply integrated payment gateway for your store.
Currently, WooCommerce Payments is only available to US-based merchants selling products in US Dollars.
It offers a pay as you go fee structure set at 2.9% + $0.30 per transaction for U.S.-issued cards. Additional 1% fee for cards issued outside the United States. This makes it slightly expensive than other solutions.
This solution is simply a white-label version of Stripe.
You'll also need a WordPress.com account and install the JetPack plugin on your store.
Which is The Best WooCommerce Payment Gateway for your eCommerce store?

The best WooCommerce payment gateway is the one that will provide you the best transaction fees, is available in your target region, and offers a better user experience for your customers.
Taking these factors into consideration, we would recommend Stripe as the best all around payment gateway for WooCommerce. It provides good checkout experience, competitive transaction, and is available in 40 countries.
Both PayPal Standard and Authorize.Net offer similar features. However, PayPal Standard does not provide a better checkout experience which may result in more abandoned cart sales.
Typically store owners offer multiple payment options to their users. For example, on our WooCommerce store, we accept credit cards with Stripe for our subscription based services.